Writers in Residence
---

Throughout the year, I mentor undergraduate students in science writing projects. This typically involves one-on-one meetings with the student, discussing suitable topics to write about and proper writing techniques. The student then completes a writing assignment and works with me on editing and publishing the piece in a print or online magazine.
Over the past three years, Smith Lab Writers in Residence have published over 20 articles, including pieces for Above & Beyond Canada's Arctic Journal, Guru Magazine, Western News, and Western's Faculty of Science Homepage (see below for a complete list).
Want to join?
If you are interested in becoming a Writer in Residence please email me with an outline of previous writing and/or communication experience and your reasons for wanting to join. If possible, please include a sample writing piece.
---
Introducing Hipademic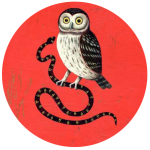 Starting September 2016, Smith Lab Writers in Residence will be posting essays to Hipademic – a new publication on the blogging platform Medium. An essay will be published every Monday throughout the academic school year (Sep–April). Some of the essays will be new articles, others will be previously published pieces, but all of them will be intriguing, engaging, and totally 'hipademic'.
---
 Published Articles by Writers in Residence
---
Current and Previous Writers in Residence (in alphabetical order)
Charis Huddle

Dennis He

George Yuan

Gladys Ng

Grace Jin

Karan Kumar

Jenny Ge

Jeremy Lant

Jessica Bertschmann

Marcus Lo

Max Stone

Neeraja Murali Dharan

Nicholas Choi

Nour Saleh

Purva Mehta

Sara-Elizabeth Tsimerman

Tirthankar Ray

Udara Jay

Yeah Rai

Zeid Hamadeh